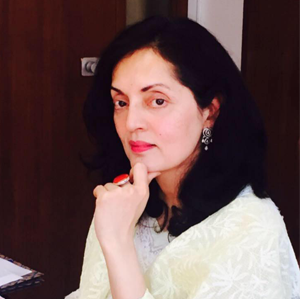 RIGSS Podcast | Episode 2
Women Leadership in the 21st Century
-Ruchira Kamboj
Her Excellency is the 18th and the first female Ambassador of India to Bhutan. Her Excellency is also the first and only woman so far in the Indian government to have been appointed as the Chief of Protocol.
Her Excellency was the All India women's topper of the 1987 Civil Services Examinations, and the topper of the 1987 Foreign Service batch. Her Excellency joined the Indian Foreign Service in 1987 and thereafter served in various capacities at the United Nations in New York, Commonwealth Secretariat in London, UNESCO in Paris, and South Africa and Lesotho as the High Commissioner of India.
Her Excellency also writes and contributes opeds on different topics in newspapers and magazines, some of which we had the pleasure of reading in our local newspapers.
The dynamics of professions around the world are changing at a rapid pace, so is the pattern of the gender-based division of leadership that is transitioning to accommodate more women in the fields which were once considered patriarchal strongholds.
There is no denying that women have sailed a long way in adding diversity to the workplace and continues to make slow yet steady strides in various leadership positions. We are also witnessing more women appointees in the international hierarchies and senior leadership positions as compared to the past decade or so that is gradually leveling the playing field and opening new dimensions for women altogether.
Her Excellency shares her perspectives on 'Women Leadership in the 21st Century'; her career in foreign service that has mostly been a male-dominated sphere until less than a decade ago, impression of women leadership in Bhutan and her advice to the younger generation among other powerful messages.